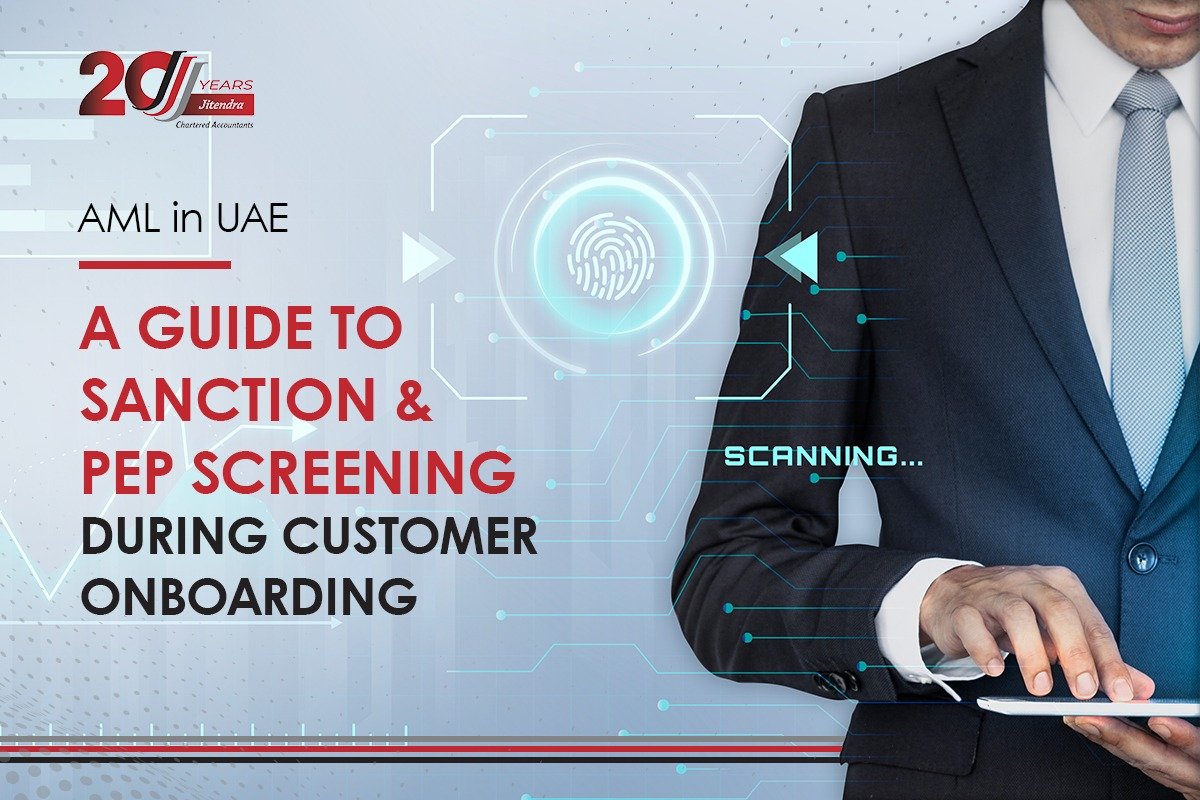 Aml in the UAE: A Guide to Screening of Politically Exposed Persons During Onboarding
Financial Institutions (FIs) and Designated Non-financial businesses & Professions (DNFBPs) are required to exercise Enhanced Due Diligence (EDD) measures while onboarding customers who are Politically Exposed Persons (PEP). The FIs and DNFBPs need to do comply with the UAE's Anti-money Laundering and Combatting Financing of Terrorism (AML-CFT) laws. In this article, we deal with what a PEP is and the risks a company faces when onboarding a PEP as a customer.
Who is a Politically Exposed Person? 
The Financial Action Task Force (FATF) defines a PEP as an individual entrusted with a prominent public function. Criminal organisations or individual criminals can exploit a PEP's position and influence for money laundering and other related offences. Apart from that PEPs raise risks of corruption, bribery, and terrorist financing.
As per UAE's Cabinet Decision No. (10) of 2019, a PEP can be Heads of States or Governments, senior politicians, senior government officials, judicial or military officials, senior executive managers of state-owned corporations, and senior officials of political parties and persons who are or have previously been, entrusted with the management of an international organisation or any prominent function within such an organisation.
Why is PEP Screening Important? 
PEPs play a major role in increasing the risk of bribery and corruption across the world and are linked to acts of money laundering. Around the world, approximately USD 1 trillion in bribes are processed each year, and the amount of corruption is estimated at almost 2.6 trillion. These numbers indicate the threat faced by the global financial system and raise the need for financial institutions and DNFBPs to prevent these crimes. AML compliance officers should implement the screening process recommended by both local and international authorities to determine PEPs during the onboarding process.
Risk Levels for Different Types of PEPs 
The FATF divides PEPs into certain categories based on the level of risk. They are:
High-risk PEPs such as heads of state and government, active members of the Federal government and top-ranking officials of political parties, as well as heads of the military, judiciary, law enforcement and the board of central banks
Medium risk PEPs such as regional government officials, ambassadors, senior officials of the military, judiciary, law enforcement and other state agencies, as well as high ranking members of prominent religious groups
Low-risk PEPs such as mayors and members of county, city and district assemblies
Screening for Family Members of PEPs 
AML compliance officers should note that not only the PEPs, but their family members also carry a risk of money laundering. They also must be screened and regularly monitored. The FATF calls this group Relatives and Close Associates (RCAs).
Immediate family members who are considered PEPs include:
Parents & children of PEPs
Spouse or partner
Siblings
Aunts, uncles and cousins
Indirect family members, such as in-laws
Close associates who are considered PEPs include:
Individuals with close business relationships with a PEP Or those who hold shares in companies associated with a PEP
Individuals who are owners of an entity that is set up for the benefit of a PEP
Foreign PEPs V/s Domestic PEPs 
The latest definition by the FATF released in 2012 makes a distinction between foreign and domestic PEPs. Foreign PEPs are individuals who are responsible for vital public functions by a foreign country, for example, Heads of state or Heads of government, senior politicians, senior government, judicial or military officials, senior executives of state-owned corporations, and important political party officials. The FATF considers the foreign PEPs as a greater risk than their domestic counterparts.
Customer Due Diligence Measures for Foreign PEPs 
As per Article 15 of the Cabinet Decision No. (10) of 2019, financial institutions and DNFBPs are required to carry out the following:
Implement proper risk management systems to identify whether a customer or Beneficial Owner is a PEP
Get approval from senior management before establishing a business relationship or continuing the current business relationship
Adopt proper measures to establish the source of funds of Customers and Beneficial Owners identified as PEPs
Carry out ongoing monitoring
For Domestic PEPs and individuals previously entrusted with prominent functions at international organisations, the following actions are required:
Have adequate measures to identify whether the Customer or the Beneficial Owner is a PEP
Take the measures identified in Clauses (b), (c), and (d) of the requirements for foreign PEPs if there is a high-risk business relationship accompanying such persons
Jitendra Chartered Accountants can Help you Comply with AML 
Even if customers are identified as PEPs it doesn't mean that they are involved in criminal activities. However, businesses need to treat every PEP as high-risk and take the necessary measures such as ongoing monitoring. Businesses also need to find a balance between oversight, regulatory compliance and maintaining a basic level of customer service. This could be tougher for most businesses but the AML consultants in Dubai such as Jitendra Chartered Accountants can help you.
JCA has a team of highly qualified professionals who are well-versed in AML-CFT laws. JCA can help the companies by providing the best AML compliance services in Dubai such as AML training for employees, assessing the efficiency of the current AML program etc. JCA can recommend remedial measures if the current AML program of a company has deficiencies. JCA can also help the companies with AML appeal services in case of any penalties.