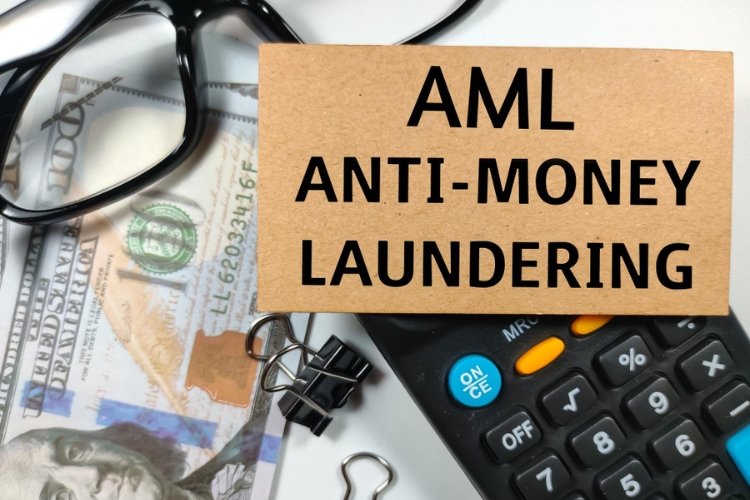 How Businesses can Develop a Strong AML culture?
The UAE has robust laws and regulations for enforcing Anti-Money Laundering and Combatting Financing of Terrorism (AML-CFT). However, companies often fail to ensure compliance, leading to hefty AML penalties in the UAE. It is shocking to learn that 137 companies operating in the UAE's designated non-financial business or professions (DNFBP) sector incurred fines worth AED 65.9 million in the first quarter of 2023 for not complying with various provisions in the UAE AML-CFT Law.
As evidenced by the recent enforcement actions conducted by the Ministry of Economy (MoE), it is clear that an organisation's AML-CFT controls can be easily undermined by a poor AM compliance culture. On the contrary, a strong AML compliance culture can help businesses avoid shortcomings, identify issues before they snowball into major concerns and derive more effective compliance solutions. AML consultants in Dubai can help you build a strong AML culture that may help you defend the organisation against Money Laundering and Financing of Terrorism (ML/FT).
However, what does it mean to have an effective AML culture in the UAE? In this article, we highlight the importance of AML culture in organisations and the key building blocks to build a robust AML compliance culture. Read ahead for valuable insights:
What do you Mean by AML Culture?
The phrase 'AML Culture' is not a clearly defined regulatory term. However, over the years, the term has gained considerable attention from global regulators. We can define a robust AML culture as a strong commitment from the top brass of the organisation to both managing ML/FT risks and implementing integrated controls to meet compliance goals. Businesses should develop an AML culture that aligns with the organisation's broader risk appetite.
Key Building Blocks of a Strong AML Culture
Ensuring your AML-CFT systems and controls are in place is not enough, as they can still be undermined. UAE businesses often take only a minimum effort to tick a compliance box rather than mitigating the risk. Having a strong AML culture can help businesses ensure their regulatory obligations are achieved. Building an effective AML culture can minimise the risk of shortcomings and lead to processes that are more efficient because your employees will be better able to identify new ways to meet the same objectives. The following are the key building blocks for storing AML culture:
a) Set the tone from the top
The process of developing a strong AML culture should start with the top management. The shareholders/partners, CEOs and other C-suite leaders should openly promote a positive and consistent message concerning AML compliance. This will ensure that your company's AML compliance commitment is not just a box-ticking exercise. A positive and consistent message from the top makes sure that you are committed to protecting the economy and the organisation against ML/FT risks.
b) Engage the Leadership
Make sure the leadership completely understands the company's ML/FT risks and ensure effective controls are in place. Board members need to ask the right questions and provide their perspectives on what is working or what is not working.
c) Quality Monitoring
Carrying out ongoing monitoring is an integral part of ensuring AML compliance in the UAE, and it is a regulatory requirement. Your ongoing monitoring should be articulated and given sufficient priority to allow for regular monitoring of all AML/CFT controls. It should also be subject to independent review. The best AML advisers in Dubai can help you review the ongoing monitoring process by carrying out an AML audit.
d) Sufficient Resourcing
Businesses must allocate adequate resources so that they can ensure compliance with AML-CFT Laws in the UAE. The resources include technological resources, process management, and expert personnel. You must review the allocation of resources against the company's size, complexity and risk exposure.
e) Business-as-Usual
Organisations should integrate robust AML-CFT controls into business processes to ensure that compliance has become part of 'Business As Usual'. Advice from AML consultants in Dubai will come in handy for you to ensure this.
f) Training & Communication
Every employee in the company who deals with customers and transactions in any way should be well-versed in your company's AML compliance policies and procedures. You need to train such employees about the legal requirements and methods to report suspicious activities. The employees should also know about the modus Operandi of the money launderers and how to perform checks on risky customers.
Companies are required to train their staff on AML compliance as per the law. Failing to provide AML training to staff will attract a hefty fine of AED 50,000. Avoiding administrative penalties for non-compliance is not a big deal now, as AML consultants in Dubai provide training programs on AML compliance. Companies can avail of AML training programs in Dubai at affordable costs to be on the right side of the law.
g) Full implementation does not mean fully compliant
The company may have a full policy for AML-CFT, but non-following the same will attract hefty fines. For, having an Enhanced Due Diligence Process (EDD) for high-risk customers but not doing the same or skipped by the company personnel will attract hefty fines. Therefore, every transaction of the company needs to be scrutinised to the very minute level, like even verifying that the birth country of the customer is not high risk.
Hire the Best AML Advisers in Dubai, UAE
This blog has demonstrated that building a strong AML culture in the UAE businesses can improve compliance, minimise risk and enhance AML-CFT systems. The assistance of the best AML consultants in Dubai, such as Jitendra Chartered Accountants (JCA), comes in handy for businesses to ensure compliance.
JCA has a highly qualified team that can help banks, DNFBPs or any other companies to implement a robust AML system within their organisation. JCA can provide services such as developing a compliance policy and procedures, reviewing current AML policy, implementing AML/ KYC/ CFT Plan and framework, AML audit and reporting, helping with due diligence frameworks and process implementation imparting AML training to the employees. Hire JCA's AML compliance services in Dubai to fight money laundering with the best regulatory practices.