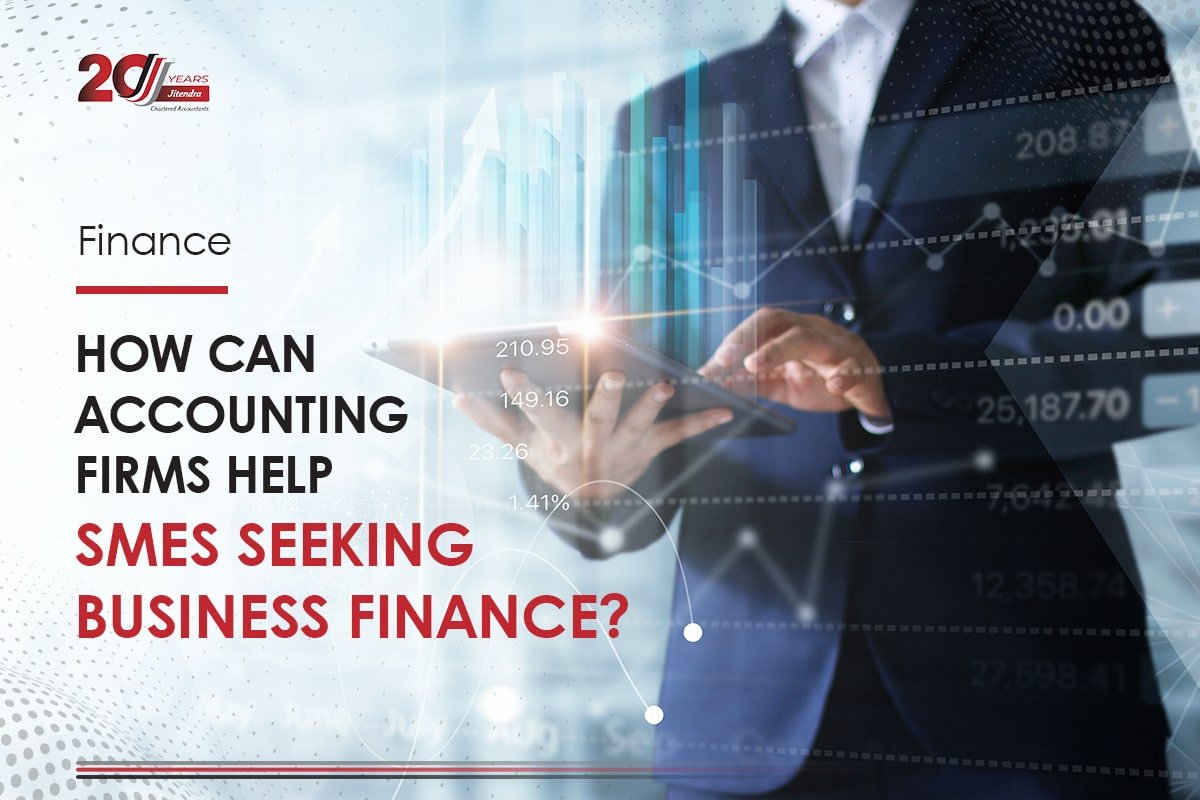 How can Accounting Firms Help SMEs Seeking Business Finance?
There is a big misconception that the role of accounting firms is restricted to delivering tax preparation or bookkeeping services in Dubai. However, more and more financially cognisant companies nowadays approach accounting firms in Dubai for advice on how to run their business more efficiently. Their status as the most reliable business professionals puts accounting companies in a better position to offer financial advisory services such as providing consultation on obtaining a business loan or funding.
If your company's accounting functions are being handled by an outsourced firm, they will already know about your business and personal finances. This knowledge enables them to recommend a suitable financing strategy for you in line with your current situation and business plans. Since accounting firms in Dubai work with many other companies, they can impart to you some of the best financing practices.
There are four major ways by which accounting companies in Dubai can help you secure a business loan. Here's how you can make a successful loan bid by availing the best accounting services in Dubai:
1. Qualification
The most important value-added service that accounting firms can offer for their clients is helping them qualify for their needs. The accountants can help the business owners articulate the purpose of the loan and to assess whether a bank loan is even necessary. Qualification is a critical value-added service provided by accounting firms in Dubai because, most often, the business owners struggle to explain to the lenders the purpose of the loan and how much amount they require.
Banks consider this lack of ability to articulate the purpose of the loan as a major turn-off. Accountants are your trusted business advisor, and they can assess how to go ahead by considering the lifecycle of your business. The accountant can give a true picture such as whether the loan is intended as startup funding; your business is in a growth phase; is there any major change on the anvil such as succession or a sale/acquisition etc.  The accountants can also advise you whether any other kind of financing is appropriate for you instead of a bank loan.
2. Quantification
The next critical value-added service accountants in Dubai can offer you is quantification, which is an important service that helps the companies win a loan. Here, the accounting companies in Dubai quantify the present financial situation and the credit requirement of your small business apart from helping to identify the repayment sources. Accountants are in a unique position to offer a clear and accurate picture of your company's operations from a financial perspective. The quantification service offers key insights such as what the numbers mean currently, what the numbers mean for the owner's goals, and the implications for seeking a loan in the current financial state.
For instance, your accountant can assess your recent cash flow projections so that you can accurately determine the size of the loan your company can afford to borrow. Accountants can also provide you with industry benchmarks for credit metrics such as liquidity ratios, which may give you the confidence to proceed with the loan application or change your plans. The bottom line is the size of the loan that you have in mind must be different from what your accountant sees. Therefore, seeking the advice of accounting & bookkeeping firms will empower you to present a specific request to your bank.
3. Presenting the Application
Getting approval for your loan application from banks in Dubai is becoming increasingly tougher, especially after the introduction of strict KY procedures. If your business activity is innovative or unusual, the approval may not be as easy as you expect. Most lenders even demand financial statements that have been reviewed or audited by licensed accounting firms in the UAE. However, the accounting companies can help you navigate the complex lending process by assisting you in preparing any information the bank may request, such as:
Borrower profile
Repayment ability
Available collateral
Credit check
Terms of the loan
4. Ensure Compliance Requirements
The process of obtaining a business loan in Dubai or UAE has become increasingly complex since the introduction of the Anti-money Laundering and Combatting Financing of Terrorism (AML-CFT) Law. Nowadays, banks in the UAE are required to approve loans only after performing strict KYC or Customer Due Diligence (CDD) measures. If your business activity is deemed risky or your partners are from High-risk nations, the banks will opt for Enhanced Due Diligence (EDD) measures.
Before applying for a business loan in Dubai, you must seek the advice of accounting firms that also provide AML compliance services. The accounting firms in Dubai will assess your compliance situation to determine whether the approval process will be easier for your company. If your company is lacking in any aspect of AML-CFT compliance, the accounting companies can help you rectify it. Given the new compliance landscape, it is recommended to seek advice from accounting firms before applying for any type of corporate loan in Dubai.
How can Accounting Firms in Dubai Smooth the Road for SMEs?
In view of the enhanced compliance requirements, we can no longer underestimate the role of accounting firms in Dubai in assisting SMEs to access business finance. It is ideal for small business owners to connect with accountants in Dubai early on to let them your plans for securing the finance. Accounting companies in Dubai, such as Jitendra Chartered Accountants (JCA), have the necessary skills and perspective to make your business loan application successful.
Our highly qualified accountants would sit down with you and perform the necessary due diligence around the purpose of the loan. Our compliance professionals can look into your AML-CFT compliance status and determine your ability to pass the strict CDD procedures implemented by the banks in Dubai. JCA can help you qualify your financial needs, quantify current and future business performance, and help you to create a winning loan submission.