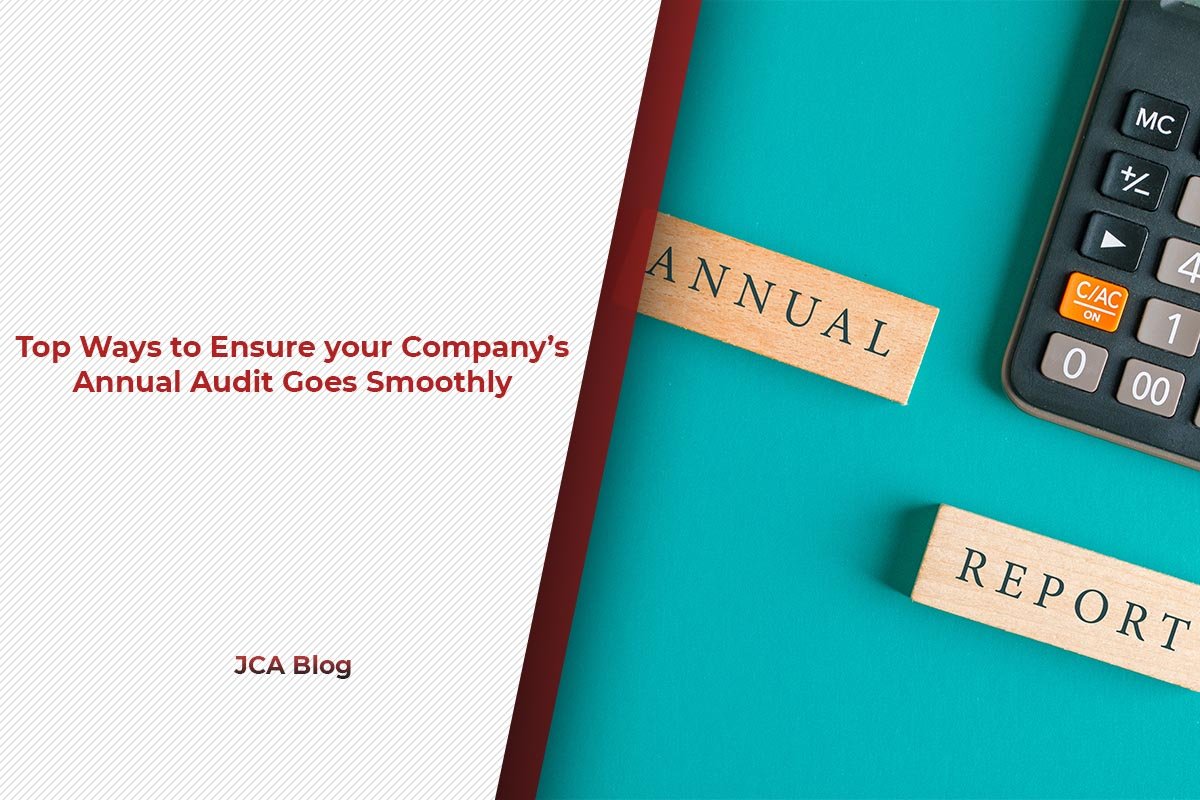 Top Ways to Ensure your Company's Annual Audit Goes Smoothly
As an entrepreneur, you can't undermine the importance of the critical audit report provided by auditors in Dubai at the end of the audit process. The audit report will be used throughout the year as an important document of communication with investors, banks, shareholders and licensing authorities. Given the higher degree of importance attached to an audit report, you may infer that the audit process isn't always smooth and straightforward.
To conduct an annual audit, you hire a licensed audit firm in Dubai that will review your company's financial statements and attest that they are accurate to a relative degree of certainty. Incorrect attestations have destroyed many audit firms and careers of auditors across the world such as Arthur Andersen. This means that the audit firms in Dubai take the attestation seriously and if they sense something is wrong, the auditor will be breathing down your neck.
Even though it is not possible to change the inevitable during an audit, there are some crucial things entrepreneurs, and their accounting team can do beforehand and throughout the process. These essential things could make the audit process go smoother, more efficient and less burdensome for everyone involved. Take a moment to consider the items below that truly can make an impact on your company's annual audits.
Assist the Auditors to Ease Audit Pressure 
You will be under a lot of pressure during an audit, especially if it's the company's first engagement with auditors in Dubai. However, you also need to understand that the weight is shared equally on both party's shoulders. Just like you, the auditors will also be facing pressure during an audit. It would be a busy audit season for them, and the auditors have to engage with many other companies that conduct the audit more or less during the same dates.
Apart from the pressures of time, the auditors will also be trying to navigate the budgetary pressures. Audit firms in Dubai also have to finish off the audit within the allotted hours budgeted. This means, just like you, the auditors will also want to complete the audit process within the specified time and budget that are specified in the engagement letter. It will be helpful for you as well as the auditors if you take pains to assist them during the audit process. The more you assist the auditors, the better the audit will go for both of you.
Provide Auditors with 'PBCs' 
When an audit commences, the auditors will give you a timeline and a list that contains items required from your part. These are termed PBCs (Provided by the Client) in the audit business jargon. Based on this list, it is your responsibility to supply the auditors with the requisite information as soon as you can. While providing the PBCs, you must ensure that you have understood exactly what the auditor is seeking.
Don't send them items merely to check the boxes as it would lead to problems later on. Communicate with the audit firm in Dubai that you have hired to understand things better. When you give incomplete, outdated, incorrect or difficult-to-follow PBCs, it makes the auditor's job harder, and they're more likely to find an error during the audit testing.
Cooperate with the Auditor if they Find Some Error 
In some cases, the auditor may find some discrepancies or inconsistencies during the audit testing. In most cases, it would be due to an unintentional error on your part. In that case, first, try to understand what they were testing for. Most often it may happen that the data you provided wasn't what they needed, or you don't have the data they need.
In such situations, you try to understand what the auditors are seeking and see if it can be solved by providing them with a clarification. If that fails, give them more data. If gathering enough data is impractical or don't have the required data, explain it directly. Don't be hesitant to explain the situation as it happens frequently with small companies during their first audit or companies that work with a new audit firm in Dubai. As long as the data is missing for a logical reason you can have alternative testing.
Other Quick Solutions to Make Audit Smooth 
Apart from the core requirements mentioned, you can stick to the following checklist to make things better during annual audits in Dubai:
Schedule a meeting with your internal accounting team and auditors in Dubai to develop timelines and expectations
Get a list of information from the accountants that will be required of your staff
Make sure all accounts are reconciled and analysed, adjustments identified, and all mandatory information prepared before closing the accounts
Ensure that information regarding VAT return filing, and Economic substance filing is ready if applicable
Keep the audit firm in Dubai in the loop throughout the year so that you can discuss any changes, significant events etc. during the year
Hire the Best Audit Firms in Dubai for a Better Audit Experience 
The points discussed here can be used as a general guideline or a checklist to ensure everything goes smooth when auditors in Dubai visit your firm for the audit. Audit firms in Dubai differ from each other with each firm possessing its review process and you should understand what your auditors' process entails. For example, Jitendra Chartered Accountants (JCA) strives to exceed our own high standards of quality while conducting an audit.
JCA has more than 20 years of experience in conducting audits of companies of all sizes and sectors. As one of the best audit firms in Dubai, JCA employs a rigorous process that includes multiple levels of review, from the staff and manager assigned to fieldwork through the auditor who provides a final objective review to ensure the report is technically accurate.