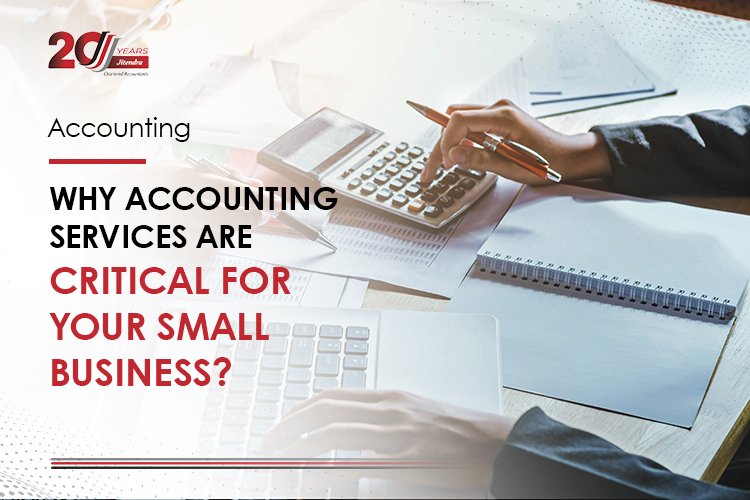 Why Accounting Services are Critical for your Small Business?
The International Accounting Day falls on November 10, 2021, and it seems the right occasion to talk about why accounting matters to small businesses in Dubai. Even though accounting services in Dubai is the most critical part of every company, most small business entrepreneurs fall into the trap of Do It Yourself (DIY) accounting. Instead of leveraging the expertise of accounting firms in Dubai, the entrepreneurs rely on inexperienced accounting professionals or accounting software.
Accounting is the crucial process by which your business records, organises and understands its financial information. With the help of accounting services, you can understand whether your company is making a profit or loss; cash flow; the current value of assets and liabilities; and the areas where your business makes money. In short, accounting matters to you because it tells you whether your business is winning or losing. If you need more reasons to convince yourself, read ahead.
Accounting helps you plan for growth
Every great entrepreneurial journey starts with a roadmap. The roadmap consists of your company's growth plan, goals, a projection of profits one year or five years from now etc. Keeping up with your accounting is the only way to create an effective roadmap for business growth. In the absence of accurate reporting, you will be struggling to obtain a complete financial picture of your small business. If you have access to the best accounting services in Dubai, you can understand important aspects like whether the cost of the goods sold increased; whether margins have gone thinner, whether your growth goals are reasonable etc.
You need accounting to attract investors or sell your business
You may not be planning to lure investors or sell the business right now. However, if it may happen shortly, it's good to leave your options open. If you want to attract investors or potential buyers, you need to implement a robust accounting system in your organisation. Investors and buyers will expect your accounting records to be audited to ensure that the business is profitable and on track for growth. The best accounting firms in Dubai can help you to build a proper accounting system to attract investors or buyers.
Accounting helps you get paid
You will be in trouble if the customers fail to pay the money, they owe you. When a customer owes you money, you can trace it from the Accounts Receivable (AR) on your balance sheet. You can under from the balance sheet how much of your AR you've already collected during the month and how much is still outstanding.
You can track the effectiveness of your payment collection by referring to the balance sheet. It will enable you to put in place processes to ensure get your hands on the money you've earned when you need it. This process can go smooth if you outsource your accounting function to accounting firms in Dubai.
Accounting helps you stay on top of your debts
Small businesses always have to deal with debts from a wide range of sources such as credit cards, loans, and accounts payable. You will have to jump into multiple accounts to see what you're left owing.
The balance sheet shows you all the debts in a single place. Apart from that, it also shows your bank account balances. This will enable you to refer to both your debts and balances at the same time. By reviewing such accounting records, you can ensure you have adequate cash to pay your debts as well as make future payments.
Accounting helps you ensure tax compliance
The UAE is a tax-free country, except that you have to pay VAT at a standard rate of just 5%. As per the VAT Law, you have to keep the books of accounts and other financial records for which the help of accounting firms in Dubai will come in handy. Accounting firms can also help you calculate your VAT liabilities, file VAT returns, and appeal to the Federal Tax Authority (FTA) in case of penalties. Having a proper accounting system will help you avoid VAT penalties in the UAE.
Accounting is key to ensuring regulatory compliance
The assistance of accounting companies in Dubai is required to ensure compliance with recently introduced regulations such as Anti-money Laundering & Combating Financing of Terrorism (AML-CFT),  Economic Substance Regulations (ESR) and Ultimate Beneficial Ownership (UBO) etc. Accounting & bookkeeping firms in Dubai can help you maintain the records as per each regulation and help you carry out the filing requirements. Failing to comply with the record-keeping or filing requirements will make you liable for hefty penalties. The penalties can be avoided if you have access to reliable accounting services in Dubai.
Partner with Jitendra Chartered Accountants on International Accounting Day
Now, you may have understood why accounting is the most crucial function of your business. If you have convinced about the significance of accounting, it is better to switch from an individual accounting professional to a bigger accounting team. However, since building an accounting team is too costly for small businesses, you can outsource it to accounting firms in Dubai such as Jitendra Chartered Accountants (JCA).
And there is no better day than the International Accounting Day to make the decisive switch. JCA is a leading provider of accounting services in Dubai with more than 20 years of experience. We have served thousands of companies from a wide range of industries including retail, manufacturing, e-commerce, logistics etc. Our experience in a variety of industries will positively impact the growth of your small business in Dubai. Apart from delivering basic accounting & bookkeeping services in Dubai, we can help you with critical compliance services such as VAT, AML-CFT, UBO and ESR. If business growth and compliance are your goals, contact JCA today.