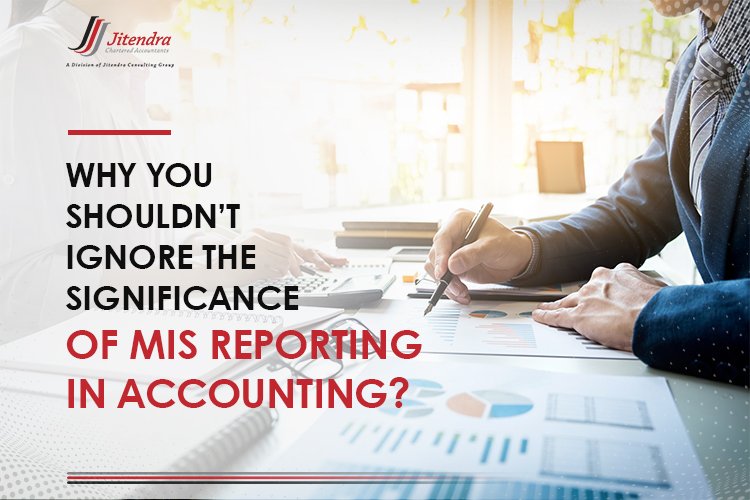 Why you Shouldn't Ignore the Significance of MIS Reporting in Accounting?
Businesses in the UAE are facing increased accounting challenges in the wake of new economic reforms being introduced by the government. Businesses are now required to keep records to comply with the changes in the Commercial Companies Law, VAT, Economic Substance Regulations (ESR), Anti-Money Laundering and Combatting Financing of Terrorism (AML-CFT), Ultimate Beneficial Ownership (UBO). Accounting firms in Dubai advise businesses to rely on Management Information System (MIS) reports tackling the complex problems arising from the new changes.
Accounting in the UAE is set to become more complex with the introduction of Corporate Tax in 2023. The new compliance requirements have forced business owners to maintain their daily book of records, business accounts, and other important financial details. In such a complex situation, businesses must maintain accurate MIS reports to make better business decisions. Failing to do so will affect their daily business operations and may induce a major financial crisis.
This article describes in detail what an MIS report is and why you shouldn't ignore its significance in the accounting process. Leading accounting and bookkeeping firms in Dubai can advise you on preparing and maintaining accurate MIS reports saving your business from sinking. Read ahead for further details:
What is Management Information System? 
Every management requires MIS reports to assess the performance, health, and financial status of their company and enable faster decision-making. MIS reports are usually integrated with the accounting software and provide a wide range of reports such as trends, inventories, cash flows, and many more.
Why Do you Need Management Information System Reports? 
Generating accurate MIS reports enable a company to achieve the following benefits:
Decision-makers in a company need valid information to make better decisions. MIS reports make this possible. MIS helps efficient record keeping as it records all business transactions of a company and provides a reference point for each transaction. The systems of MIS facilitate smooth communication within and outside the organisation.
By maintaining effective systems of MIS, the employees within a company can easily access the information required for their day-to-day operations. It also facilitates communication between customers and suppliers from within the MIS system that an organization is using. Consult with accounting firms in Dubai for more advice in this regard.
Components of Management Information System 
Knowing the key components of an MIS system is essential to understanding how it works. Given below are the key components of an MIS:
People/Employees/Customers using the MIS
Processes that aid the storing, recording, and analysis of the report and different data inputs
Large volumes of data across the business which is generated by the second and input into the system.
Software programs, including accounting software, are integrated to allow the MIS to handle large volumes of data from different sources and in different forms like Excel sheets, spreadsheets, software programs, databases and more.
The hardware of the MIS includes its printers, servers, networking equipment, workstations, etc.
Types of Management Information System Reports
MIS report meaning pertains to all aspects of management enabling informational reports including financial statements of your company.  An MIS uses technology, data, people, and business processes to effectively interlink them and make smart business decisions and efficient strategies, making it possible at every step of daily business activity. The following are the key types of MIS reports:
Financial Reports
These reports track and report the business' creditors, shareholders' information, compliance, financial statement reports and risk reports of governmental requirements.
Accounting Reports
A business' financial status, accounting statements, financial health, economic activity, operational parameters etc., are tracked in this report.
Management Control Reports
Through these reports, evaluation of budget utilization, financial health status parameters, cost control reports, and more to enable better control over the various activities of the business.
Inventory Reports
These reports track and report the various inventories of products across the business, like processed products at different stages in the workflow, ready stocks, raw materials, fixed and movable assets etc.
How can Jitendra Chartered Accountants Help You?
In this article, we have seen what an MIS report means and how it helps the growth and health of a company. MIS reports are essential to the management, teams across the organisation, investors etc. Accounting firms in Dubai such as Jitendra Chartered Accountants (JCA) can advise companies on how to maintain accurate MIS reports.
JCA is one of the leading accounting firms in Dubai with over 20 years of experience. We have helped thousands of businesses to create robust accounting strategies. Our services also include audit, VAT compliance, corporate tax advisory, ICV certification assistance, corporate finance, ESR, UBO & AML-CFT compliance.