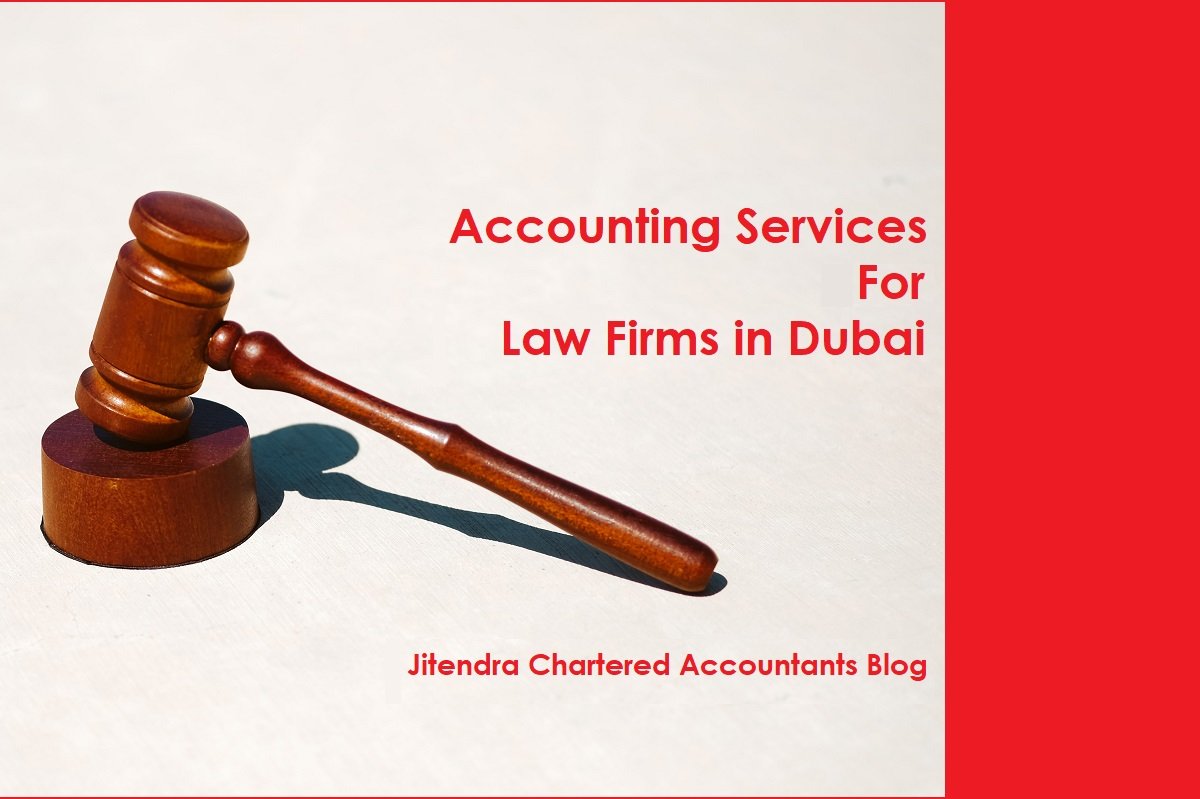 How Do Law Firms Benefit from the Services of Accounting Firms in Dubai?
Lawyers are often regarded as intrepid in general but the aspects of legal accounting may sometimes prove to be challenging for them. The lawyers may have honed their skills for years in reputed law schools but maintaining the books of accounts properly is an entirely different forte, but the lawyers may seek the help of the best accounting firms in Dubai. By outsourcing the accounting requirements to accounting & bookkeeping firms in Dubai, the law firms can operate more efficiently. Accountants in Dubai help the principal attorneys and partners get a better grasp of their business and provide key insights into cash flow, attorney compensation, staff efficiency, client profitability etc.
If you are eager to know more about how the law firms can benefit from the services of accounting firms in Dubai, just dive in:
1. Financial Information Management
A myriad of monetary transactions takes place in law firms including payroll expenditure of attorneys, payments received from third parties etc. Accounting & bookkeeping firms in Dubai help the law firms maintain a proper and accurate record of all such transactions. By availing of reliable accounting services in Dubai, law firms can ensure that they are maintaining accurate records of expenses and revenues.
Accountants always check the financial statements and scrutinise them at regular intervals. This is greatly convenient for the attorneys as they can focus on the core functions of their organisation. Keeping track of the accounts is a major challenge as far as legal firms are concerned and accounting service providers in Dubai provide robust solutions for this.
2. Recommend Financial Design
One of the greatest benefits a lawyer's firm can get by availing efficient accounting & bookkeeping services in Dubai is that they get access to key information that helps in designing the future of their business. Accountants provide recommendations on revenue and expenditure trends. These insights help the lawyers making key decisions such as outsourcing their requirements, taking loans etc. The services of accounting & bookkeeping firms in Dubai help the legal companies address any irregularities pertaining to financial transactions as well.
3. Handling Payroll Management
Chartered Accountant firms in Dubai assist the legal services companies in managing the payroll, which is a huge task. The accounting services in Dubai include managing and ensuring that every staff get paid on time and also handling various monetary aspects related to the employees. Accountants offer help in preparing and maintaining employee records, Gross salary calculation under incentives schemes and bonus, and computation of employee's benefits etc. Companies in the UAE follow the electronic salary transfer system called WPS (Wages Protection System). The top Dubai accounting firms efficiently manage the WPS Payroll for a lawyer by assisting in the preparation of SIF file and payslips generation.
4. Helps with VAT Filing Requirements
An accountant is a business owner's 'go-to' person while preparing the company's records for crucial legal requirements including the filing of VAT returns. Businesses are required to register for VAT if their taxable supplies exceed the mandatory threshold of AED 375,000. The business entities can also initiate voluntary VAT registration if the taxable supply of goods or services exceeds the threshold of AED 187,500 per annum. By associating with one of the best accounting & bookkeeping firms in Dubai, the law firms can ensure their VAT returns are filed on time without any error. The accounting firms will ensure all the documents including tax invoices, tax credit notes etc. are prepared properly as per the UAE VAT Law. This is one of the key benefits the law firms can have by choosing an experienced Chartered Accountant firm over an individual accountant.
5. Help in Structuring Investments
Communication between the owners or partners of law firms and accountants is paramount for the growth of the company. The communication between both the parties become more vital during situations where the legal firm is structuring new investments or merger transaction. The services of Dubai accounting firms become crucial in ensuring that the deal runs smoothly. While structuring a deal, the lawyers and accountants act in unison to forecast the possible result of the transaction. The accountants will etch out plans to avoid any issues that may put the law firm into potential legal or financial difficulties that may result from the transaction.
Best Accounting & Bookkeeping Services in Dubai
The benefits that law firms can gain by availing of accounting & bookkeeping services in Dubai are numerous. The services provided by the best accounting firms in Dubai help the legal firms to effectively manage financial information, payroll, VAT obligations in addition to assistance with structuring new investments and having a robust financial design. However, hiring efficient Chartered Accountant firms in Dubai is a tough task as the businesses need to consider various factors including cost, experience, qualifications, industry experience and ability to offer financial advice etc.
Jitendra Chartered Accountants (JCA) is one of the best accounting firms in Dubai that meets all these qualities. JCA has a team of highly qualified Chartered Accountants who provide top-notch accounting & bookkeeping services in Dubai in addition to other services including auditing and VAT registration. JCA has years of experience in serving businesses of all industries and sizes. By availing of JCA's accounting & bookkeeping services in Dubai, the businesses can easily get into the good books of banks, government and other authorities.