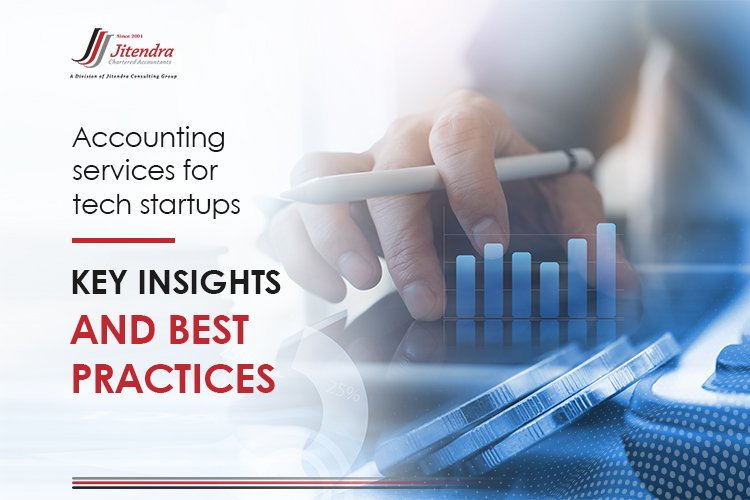 Accounting Services for Tech Startups: Key Insights and Best Practices
Availing of accounting services in Dubai is critical for tech startups to effectively manage their finances and accounting requirements. Hiring accounting firms in Dubai helps entrepreneurs to navigate the common tech startup challenges such as scaling up, raising funds, proving concepts, managing intangible assets, and even planning a shareholder's exit strategy. Since they have many hoops to jump through, establishing a strong accounting and finance foundation from inception is necessary for tech startups. Below are the key accounting insights and best practices for tech startups:
1. Get Better Financial Control Advice
Financial controls are policies designed for detecting or preventing accounting errors and fraud. Examples of financial controls include account reconciliation, double-counting cash deposits, approving new vendors and rotating staff responsibilities etc. Financial controls are not only vital for your business but also for investors and lenders. Effective financial controls need to be implemented only after carrying out a thorough analysis of your company's policies and future outlook of a company. Accounting companies in Dubai can help you implement robust financial controls.
2. Use Accounting Services to Manage Money
Effectively managing your business cash flow and accounting is what keeps your company humming along. You need to manage your money from the first day of inception as money can drain fast. Management of money includes bringing in the funding you need, minimizing your costs and reducing your tax bill. Providers of accounting services in Dubai can work with tech entrepreneurs to keep their costs down and make everything efficient, which is what most investors want to see in a startup.
3. Boost Business Growth
No business including tech startups can achieve business growth overnight. The growth of a business is the result of meticulous planning and using proven strategies such as setting and monitoring Key Performance Indicators (KPIs). An experienced accounting company in Dubai can provide you with the growth advice you need when you need it. They can ensure this by preparing monthly management accounts and showing you how to use them effectively.
4. Establish a Concrete Five-Year Plan
The first five years are a crucial time for any tech startup, which can either make or break a business. However, this challenge can be navigated by having a robust five-year plan that goes a long way to help the company. By choosing the best accounting firms in Dubai, you can master your finances efficiently. Outsourced accounting services in Dubai can offer you the advantage of proactivity.
For example, such a company can identify the red flags early and notify you about the cash flow and expenditure. Having an experienced professional to view your finances all the time can bring considerable peace and the confidence needed to make intelligent financial decisions that will pivot your company in the right direction.
5. Effectively Accounting for Intangible Assets
Startups having technology as the core business activity often develop intangible assets. You need to adopt the appropriate accounting policies to account for intangible assets. Examples of intangible assets include patents, copyrights, customer lists, and developed technology such as computer software, licenses or franchises. Intangible assets will be considered an asset from an accounting point of view if it is identifiable, controlled by the company and have a future economic benefit. All the intangible assets listed here are separable and identifiable items.
Why is the effective management of finance accounting for tech start-ups important?
Whether your startup is in the pre-investment stage or a recipient of seed funding, effective accounting and bookkeeping strategies become more important as your business scales and grow. To take your humble startup to the next level, you need to focus on good accounting practices, cash-flow management and the effective deployment of people, systems and expertise. It will enable tech entrepreneurs to track income and expenditures, ensure statutory compliance, and provide investors, management, and government with relevant financial information. By implementing the best accounting practices, you can achieve the functionality, scalability and flexibility required to support your business as it scales and grows.
Consult with the Best Accounting Firms in Dubai, UAE
From accounting to advanced bookkeeping to customized management reporting and controller services, outsourced accounting firms in Dubai such as Jitendra Chartered Accountants (JCA) can help tech startups. JCA can create a plan to transform your finance function and augment your internal controls. JCA's accounting services in Dubai are not just about maintaining your accounting but also providing a platform to drive profits, improve cash flow, and grow your business. JCA is one of the top providers of accounting services in Dubai with over 20 years of experience. We provide bespoke services such as accounting & bookkeeping, VAT registration and return filing, UAE corporate tax advisory, UBO, ESR, AML-CFT compliance assistance etc.