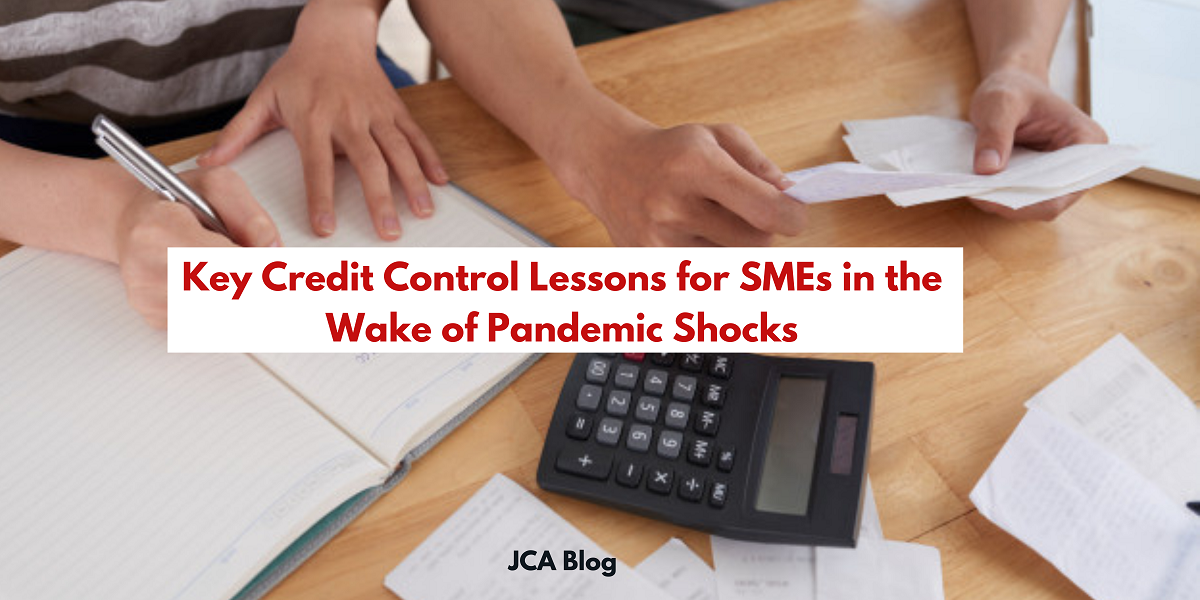 Key Credit Control Lessons for SMEs in the Wake of Pandemic Shocks
The year 2020, among other things, has provided great accounting lessons for companies operating in Dubai, UAE in the wake of COVID-induced economic uncertainties. The liquidation of two big retailers has prompted the small businesses to take credit control and debt recovery lessons from the best accounting firms in Dubai. The closures of Gulf Greetings General Trading and online shopping platform Sprii have been shocking to the suppliers whose payments were due. Accounting & bookkeeping firms in Dubai look closer at these two cases to provide insights about credit control for small businesses through this blog. Read on for more details.
Also Read:6 Tips to Separate Business & Personal Finance for SMEs in the UAE
Don't Loosen Credit Control Policy
Suppliers will be at a loss when companies that owe them go under liquidation. As per news reports, the Gulf Greetings General Trading owed millions to the suppliers while Sprii owed comparatively small amounts to the suppliers. One news report suggests that Gulf Greetings has no assets and huge debts that put the suppliers in a fix. To shield themselves away from such unexpected 'bad debt shocks', the SMEs should not over-extend themselves to bigger companies and should learn to tighten their credit control policies.
Implement Strict Payment Terms
Small businesses need to structure their payment terms, which is a recommended solution to encourage prompt payment. SMEs often offer discounts for those who pay within a fixed time (for example 30 days). They can also charge interest on balances that are outstanding. However, such discounts should be withdrawn if the customer defaults on payment.
SMEs should be strict on this even if the payment is delayed by a day. It is common practice to make some exceptions to promptly-paying customers to nurture business relationships. However, always make the payment terms clear to the customers so that they understand the importance of paying promptly. Some customers pay promptly to those who make the most noises, and there is nothing wrong about making some noises to get the payment.
Timely and Correct Accounting
Small businesses should stay organized by implementing credit control and strong accounting processes within the organization. Outsourcing the accounting process to the best accounting firms in Dubai can help the businesses getting useful tips on chasing late payments when such an issue raises its head.
Send Invoices Promptly
Small businesses should ensure that their accounting department is sending the invoices immediately after the delivery of services or product. The accounting professional must also make sure that the address to which the invoice is being sent is accurate. Since many big companies have fixed payment cycles, prompt invoicing reduces the risk of missing the next payment cycle.
Some businesses follow the practice of invoicing at the end of the month, which may prompt the debtors to delay the payment as they falsely assume a lack of urgency. Therefore it is imperative for the SMEs to send the invoices without fail as soon as the job is complete. Consult with the best accounting & bookkeeping firms in Dubai for better advice on sending invoices.
Observe the Trend of Delayed Payments
The right approach a business must take on overdue payments depend upon the customer and how delayed the payment is. Yet, once a customer defaults on payments, the businesses should probe the possible reasons for the late payment to ensure that everything is okay from your side. Some common reasons for late payment are given below:
Customer is having an issue with the product you supplied. Sort this issue first to block the customer from raising this as a further excuse for late payment.
A glitch found in the accounting or payment system. This can also be quickly identified and resolved.
Customer's long or short-term cash flow trouble may lead to late payments which can be risky for the supplier. Try to negotiate an agreed repayment schedule to help them come out of this tight spot.
If cash flow is the major problem, then you should stick to your terms of trade. Also, stop supplying for customers who made an inordinate delay in payment and those who have exceeded their credit limit. It is always better to outsource your accounting requirements to accounting firms in Dubai to avoid such issues right from the go.
Always Avail Services of Best Accounting Firms in Dubai
COVID-induced uncertainties created credit control and bad debt risks for many small businesses as customers failed to pay on time. Bad debts have affected many small businesses that have been supplying products or services to other larger companies. With the assistance of experienced accounting & bookkeeping firms in Dubai, SMEs can implement strong credit control policies within their organization.
With the help of accounting firms in Dubai, such as Jitendra Chartered Accountants (JCA), small businesses can identify the signs of bad debt early and implement remedial measures. JCA has been supporting businesses of all sizes for years and helped thousands of companies in establishing a proper accounting process within their organization. JCA's team of Chartered Accountants in Dubai is highly qualified and assist the clients in ensuring that their financials are in order and saving them from bad debts.