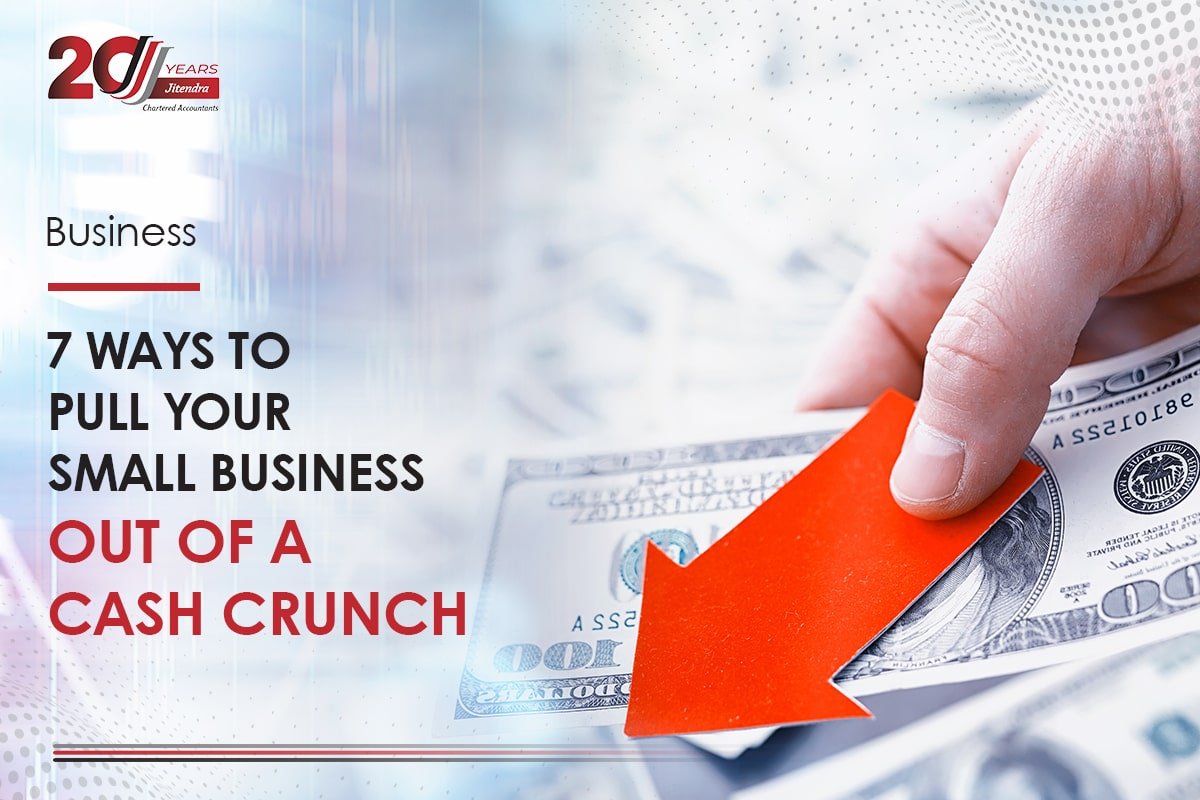 Seven Ways to Pull Your Small Business out of a Cash Crunch
Entrepreneurs may see their business slowing down even if they work around the clock. Cash flow issues may hit every business at some point, no matter how hard you work. Even if you are doing good on an annual basis, there may be periods your cash flow slows down. You can prevent this by seeking assistance from the best accounting firms in Dubai. They will assess your situation by performing periodic cash flow analyses. The following are some of the ways that you can pull your business out of a cash crunch:
1. Analyse Clients Properly 
Entrepreneurs set up businesses in Dubai to earn good revenue and make a profit. Making good sales by closing a deal on time is the key to earning better revenues. However, getting good order or striking a deal will become fruitful only if you manage to get the payment in the stipulated time. For this, you need to understand your clients better. Smart entrepreneurs vet their clients by working with them on small projects first and gradually move on to bigger deals once a reasonable amount of trust is established. Working with your client on smaller projects will give you a general idea of how fast they pay. The advice of accounting firms in Dubai can help you vet the clients better.
2. Diversify Your Client Base 
Startups or SMEs during their initial growth phase face the risk of having one client or client type. The lack of diversification in the client base makes such companies vulnerable to cash crunch if some unforeseen event strikes out of nowhere. If a client undergoes some crisis and delays the payment, your business will face a cash crunch. We have seen similar situations where some small businesses were forced to shut shop due to the Covid-19 pandemic.
For any business having just one client or client type may turn out to be a vulnerable factor leading to a cash crunch if anything goes down south. In case the client hits a slump and postpone the payment, your business will inevitably face a cash crunch. Hence, having a few more clients in your kitty will provide some sense of security.
3. Negotiate contracts carefully 
Requesting the client to provide a substantial deposit up front (with progressive payments along the way) is a great way of preventing the risk of potential cash crunches. This method is way better as it decreases the risks associated with billing for the whole project on the back end. You can negotiate with the clients to include clauses for deposits.
4. Finish projects on time 
Quickly finishing the projects has a great impact on getting paid on time as you can send the invoices immediately after completing the project. You won't be able to send a good number of invoices if you have a lot of projects that are in the middle of completion. Only a tiny amount of cash will come to you if the number of unfinished projects is greater than the number of finished ones. While planning the weekly schedule, try to bring more projects to the finishing target. The faster you finish a project, the sooner you can send an invoice to the client.
5. Re-Examine Your Pricing Structure 
If you are experiencing a cash crunch, raising the prices may help you push the business back into success. However, arbitrarily hiking the prices is also not an effective strategy to navigate the challenges of cash flow in your organisation. Talk to the accounting firms in Dubai that handle your accounting process and evaluate your expenses. You can assess how much you spend on supplies and directly connected expenses and compare them with the amount you are charging. If the amount is too little, you can hike your price without feeling any remorse.
6. Put Any Nonessential Spending on Hold 
When you are experiencing a cash crunch, closely analyse your spending. You can check your expenses to see if there is anything you can put on hold or cut out rightly. For instance, if sales plunge abruptly you can reduce your weekly or monthly inventory order. Accounting firms in Dubai can help you with analysing your spending.
7. Stay On Top Of Invoices 
Sending invoices promptly is key to your survival during a cash crunch. Even if you are busy, spend at least a couple of hours per week sending the invoices to ensure you don't fall back. If you can't find time for it, hire the best accounting firms in Dubai to help you keep the books and speed up the invoice process. If your clients are willing to pay online, it can also speed up payments.
How can the Best Accounting Firms in Dubai Help you? 
Every business, at some point, may pass through a severe cash crunch. Entrepreneurs must foresee this situation and create a robust strategy to avoid such unforeseen situations. You must do timely cash flow analyses to develop a recovery strategy. Accounting firms in Dubai such as Jitendra Chartered Accountants (JCA) can help you with cash flow analyses to pull you out of a cash crunch.
JCA has a strong team of highly qualified Chartered Accountants who can help you develop a recovery strategy. We have over 20 years of experience in the UAE which will benefit you in a big way. Apart from providing accounting services in Dubai, we also help you with VAT returns, Anti-Money Laundering Laws (AML), Economic Substance Regulations (ESR) etc.